We've All Been There...
Starving? Long line at security? Late for your flight? Wishing you had a simple QR Code to order your food and beverage on the go?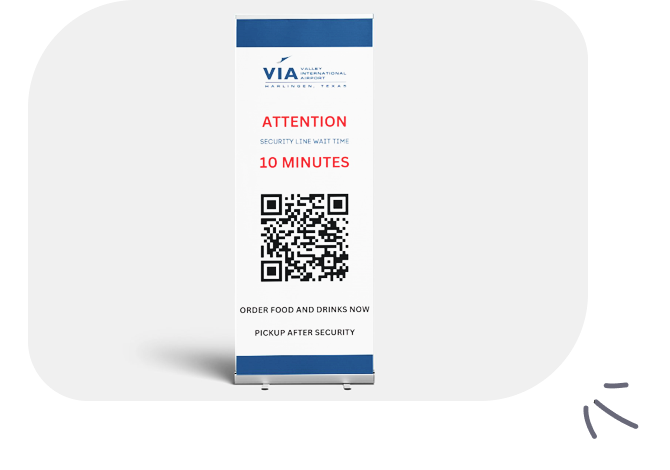 Allowing travelers to place a mobile order while waiting in a security line saves them an average of 20 minutes. In most cases, 20 minutes is the difference between making or missing a flight. And in your case, giving travelers a way to order during those 20 minutes can mean increasing your food and beverage sales by up to 30% daily.
Get a Demo