Barpay Services
QR Code Mobile Ordering
Downtown Social is a new 6,000 square feet bar, nightclub, and event space located near the University of Alabama in Tuscaloosa, AL. Prior to opening in 2023, the venue's ownership had no prior experience in the service industry and was seeking to create a 100% digital ordering experience for their guests as a way to maximize their sales. Barpay was able to tailor the exact system and features that Downtown Social required to meet their vision, and has helped turn the one of a kind space into an instant favorite amongst students and locals.
High Volume Sales
The venue can get extremely busy, holding more than 700 guests. In a typical busy bar, the bartenders govern how many orders they take at a time, but with guests ordering on their own, the system needed to be able to self-govern how many orders were sent to the bar at a certain time.
No Previous Experience
The ownership of Downtown Social had no formal service industry experience prior to opening in 2023. The ownership worked closely with the Barpay onboarding team to make sure that the Barpay system was built to the exact specifications of the ownership and bring their vision to life.
Multiple Bars
The two story venue has four total bars (2 fixed, 2 mobile). Barpay was custom configured to give guests the ability to change their pickup location without having to rescan any QR codes, thus eliminating guest confusion and keeping the venue aesthetic clean and modern.

QR Code Order + Pay
The ownership of Downtown Social came to Barpay with a vision of operating a completely cashless bar and nightclub. Barpay's onboarding team took care of all system configurations, account setup, menu uploading, and QR code displays to build and implement the exact system the venue's ownership had been dreaming about.
Barpay's QR Code Order + Pay system doesn't require customers to download any apps or create any accounts, thus delivering a fast and simple experience for guests.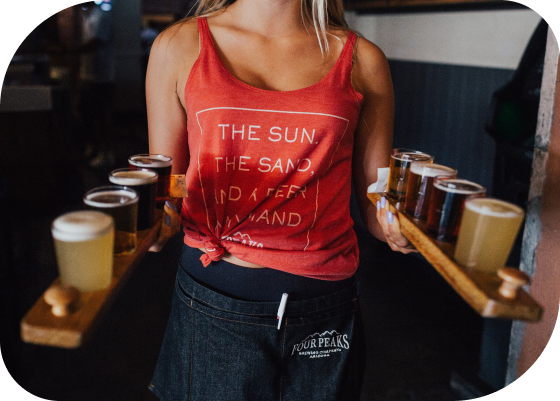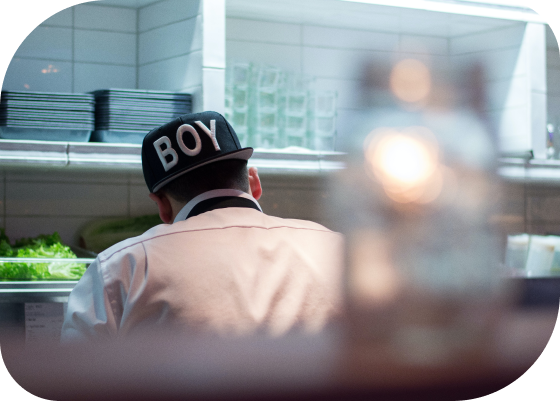 Ticket Governor
Even with the high volume nature of Downtown Social, Barpay is able to control and modify how many tickets print per minute based on sales volume, to streamline operations.

Barpay also manages customer expectations by using order history data to provide an estimate on where their order is in the queue and an estimate on when the order will be ready.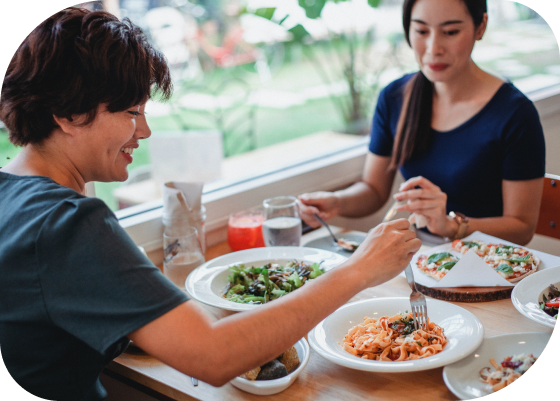 79% increase in food sales compared to post-covid-19 operations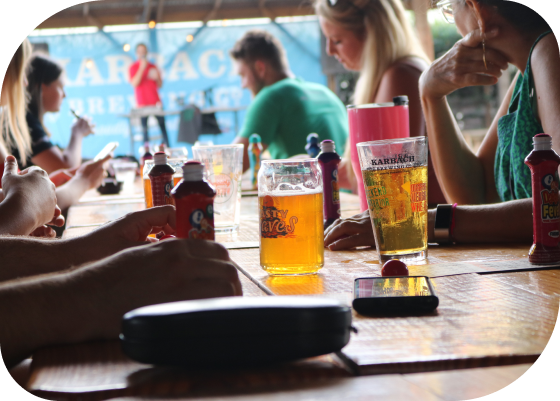 30% increase in food sales compared to pre-covid-19 operations

"We had a very specific vision and Barpay delivered. Their onboarding and support team has gone above and beyond what we could have imagined to help us give our guests a one of kind experience when they come to Downtown Social. Barpay has been incredible."





Bill




Owner, Downtown Social




Tuscaloosa, AL