1. Create Account
Fill out our Getting Started form in less than 5 minutes. All we need is your basic business info.
2. Tiers and Pricing
Your account manager will work with you to determine the best pricing tiers for your venue. Once everything is set, you'll get login credentials so that you can adjust as you see necessary.

3. Signage
To help create customer awareness, we will ship you a weatherproof sign to display outside in your line. Just put the sign up and watch the money start flowing in!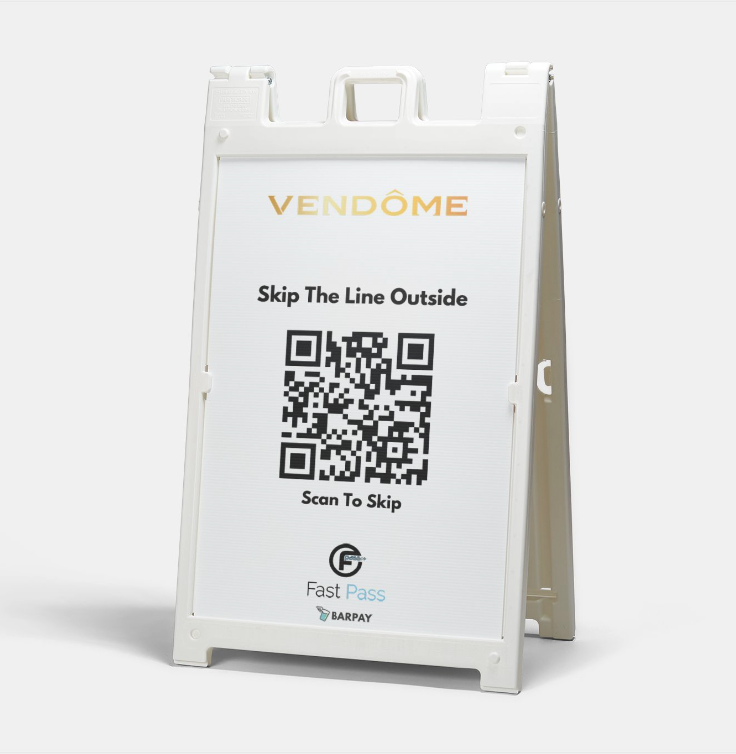 No Setup or Hardware Costs, Just Rapid Installation
No upfront costs, no minimum contracts, no cancellation fees. We ship you a sign with your venue's branding, you place it outside at your line and start printing money.
Account Management
Your success is key for our success and we want you to get off on the right foot, so we assign an account manager to every new account for the first 30 days of using Barpay. After that, we're confident you'll know exactly how to use Barpay, but you also have the option to keep your account manager.
see how it works