Barpay Services
Room Service, Pool Service, Takeout
Barpay Products
Order + Pay
Since opening in 2015, the sleek and modern Houston Hyatt Regency is among the premier hotels in Houston's prestigious galleria area. The hotel is located across the street from the Houston Galleria and is walking distance to the beautiful Gerald D Hines Waterfall, along with some of the best restaurants and nightlife in Houston. With more than 300 luxurious rooms, a prime location, and world class amenities, it is a favorite of both business and leisurely travelers.
How Barpay Helped Increase Food and Beverage Revenue
Lack of Technology
Despite the success of mobile ordering apps for coffee franchises, the hotel lacked any way for the guests to order takeout from the coffee bar. This created long lines at the coffee bar and as a result, a loss of potential sales from customers that weren't willing to wait.
Staffing Complications
Staffing complications due to Covid-19 meant the hotel needed to find a way to accept room service orders that didn't require a staff member to answer a phone while also charging an additional fee for room delivery.
Customer Awareness
The hotel's pool is located several floors above the hotel restaurant, making it not feasible to consistently staff a server or the pool area. Additionally, there was minimal signage informing guests that the pool had food service.

In Room QR Codes
The hotel places QR codes on the nightstand and bathroom mirror in every hotel room. The QR codes give guests the option to order room service or takeout, sending orders directly to the kitchen without the hotel needing any extra staff.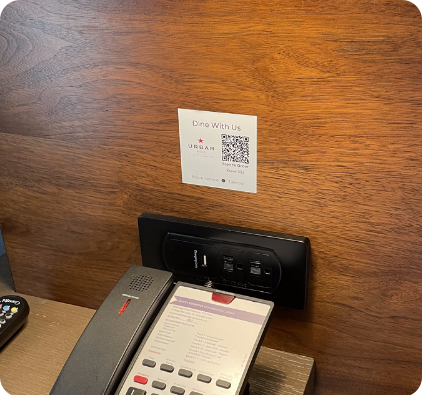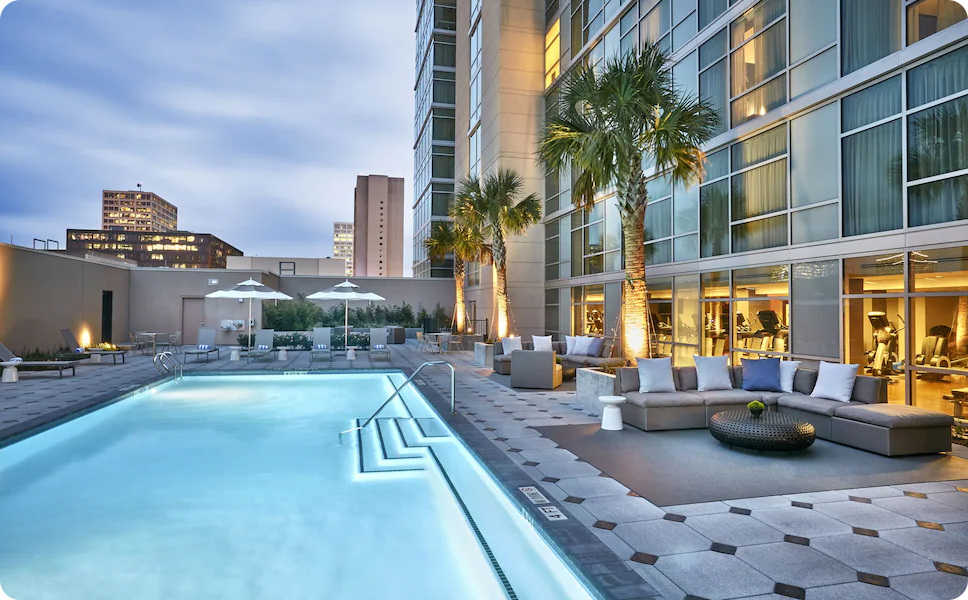 Pool Service
The hotel places QR codes at each lounge chair and couch in the pool area, drawing attention to the hotel's restaurant and allowing guests to order for pickup or delivery.

Text Message Takeout
The hotel is able to notify guests via text message when their takeout order is ready for pickup, decreasing lines and cluster around the coffee bar, and greatly increasing morning food and beverage sales.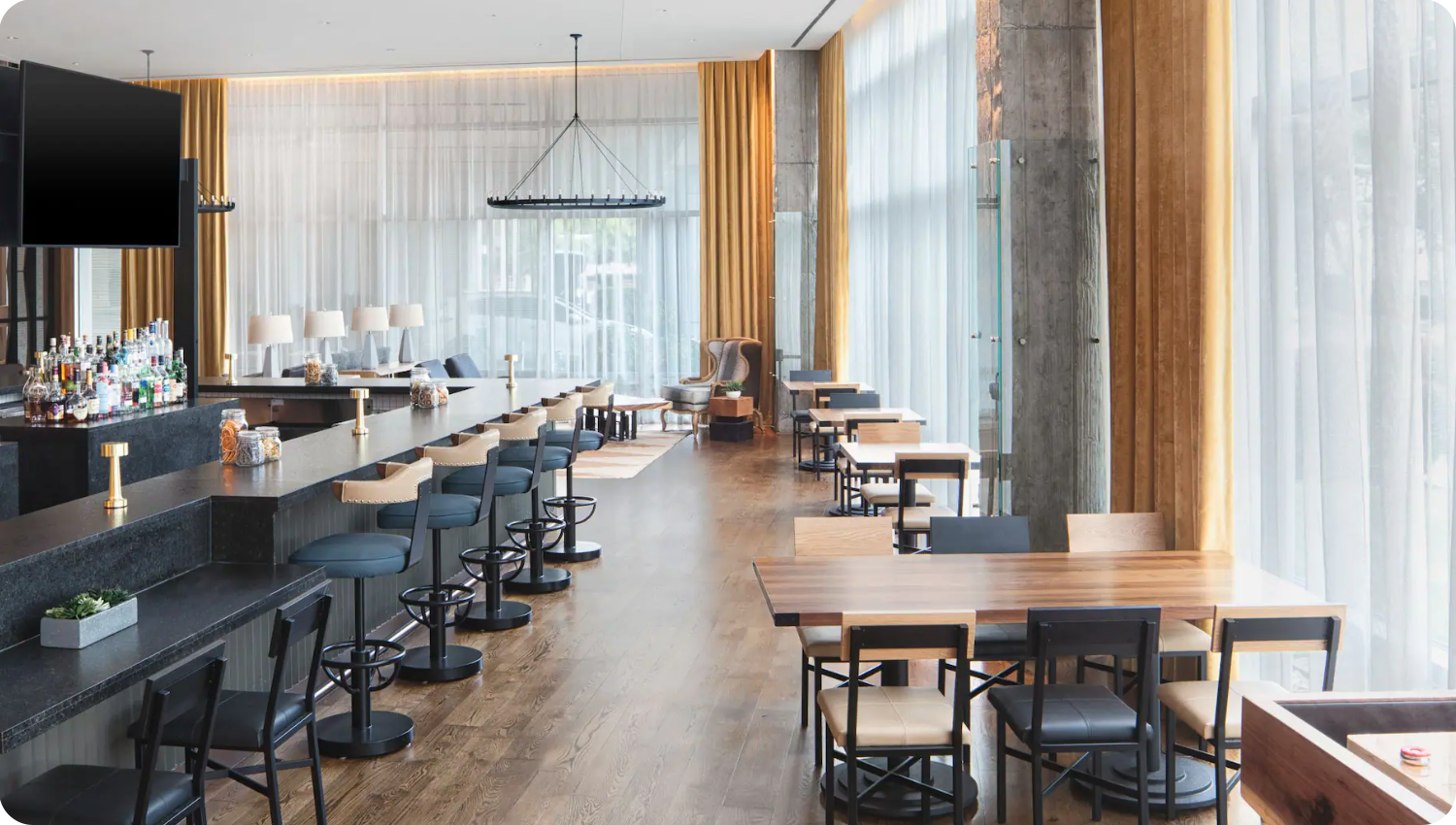 36% increase in restaurant room service sales

250% increase in coffee shop takeout sales

"Staffing was difficult after re-opening from the Covid-19 lockdown. We started using Barpay pretty much immediately and haven't looked back. Guests like being able to order ahead and our sales are higher than ever before."





Robert Martinez




Food and Beverage Director, The Houston Hyatt Regency




Houston, TX