Barpay Products
Fast Pass
Rocco's Westwood opened in December 2016, taking over for longtime student favorite O'Hara's. Rocco's immediately picked up where O'Hara's left off and consistently has entry lines that can take more than half an hour Thursday, Friday, and Saturday nights. The ownership group decided to implement the Fast Pass in January 2017, and the results speak for themselves.
How Fast Pass Generates $150,000+ in Incremental Revenue Annually
Tiered Pricing
The venue's line would go from 0 to 100 real quick (no, seriously) and the tiered pricing of the Fast Pass allowed ownership to capitalize. By tiering the price up after every 15 passes sold, Rocco's was able to get guests to the bar earlier, as well as limit line clutter.
Customer Awareness
The Fast Pass signage draws attention and let's guests know that there is a way to skip the line. Prior to Fast Pass, guests would either not consider skipping the line, or paying security cash, which never found it's way to the venue ownership.

Results
2021 - $57,000 Incremental Revenue (Covid Restrictions)
2022 - $170,000 Incremental Revenue
2023 - $140,000 Incremental Revenue (as of 5/17)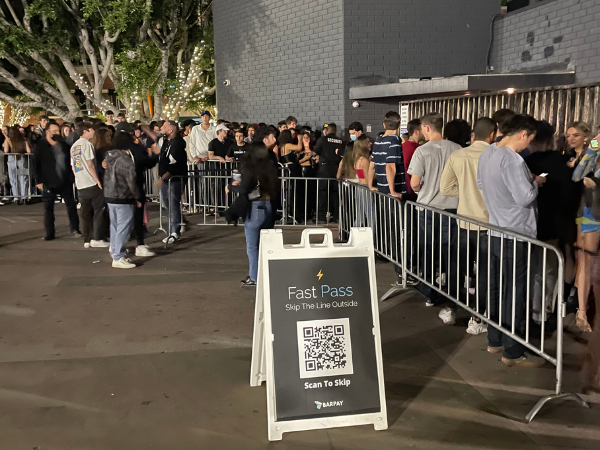 "We started using the Fast Pass at our first college bar and it's done really well. But even I was surprised at how much money it makes at Westwood. At this point, it's a key part of the business."





Ali Manos




Owner, Rocco's Tavern Franchise




Los Angeles, CA