Streamline Operations
Barpay allows you to control how many orders are received by your bar and kitchen within a set amount of time, and keeps any subsequent orders in a queue until the set amount of time has passed. This guarantees that your bar and kitchen are never flooded with tickets or overwhelmed during peak hours.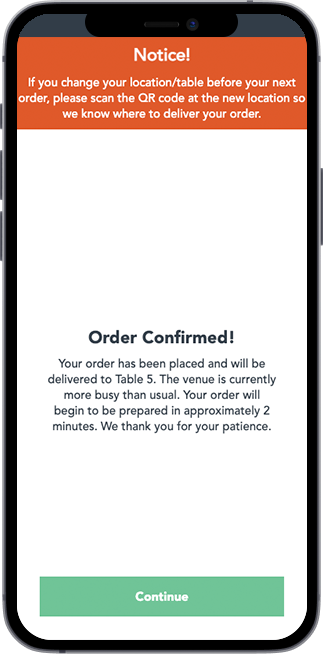 Manage Customer Expectations
With the order governor activated, Barpay gives customers information on where their order is in the queue, and how long they should expect before their order is ready. Keeping customers in the loop is a great way to maintain customer satisfaction during your busiest hours.
(This is a great sidekick for servers when the venue is short staffed)
Best Venue Types for the Order Governor