Direct Traffic
Don't chase down guests that are moving around your venue. Specify where they need to pickup their order when it's ready, and easily verify via order number.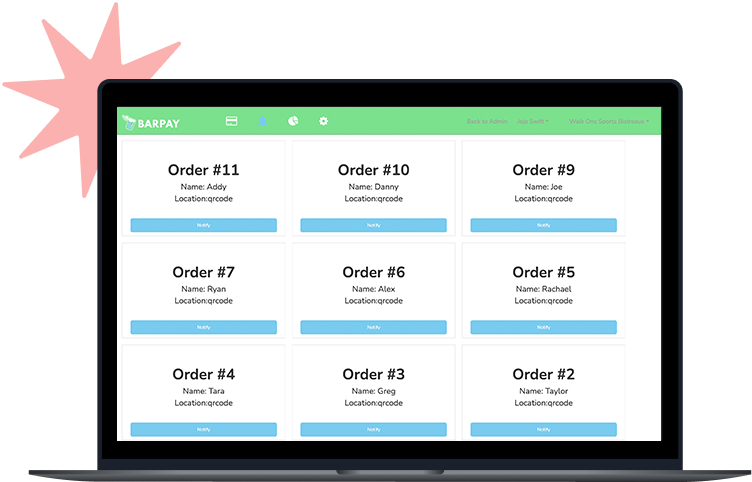 Two Ways to Send a Text
Notify customers through the Barpay dashboard, or scan the QR code on the order ticket. Either option will alert the customer that their order is ready to be picked up!
Best Venue Types for Text Alerts