No Additional Hardware Necessary
If you have a smartphone, tablet, or laptop, you're ready to start using Barpay. The Barpay dashboard can serve as a KDS if you don't want any printers or extra wires running to your bar or kitchen.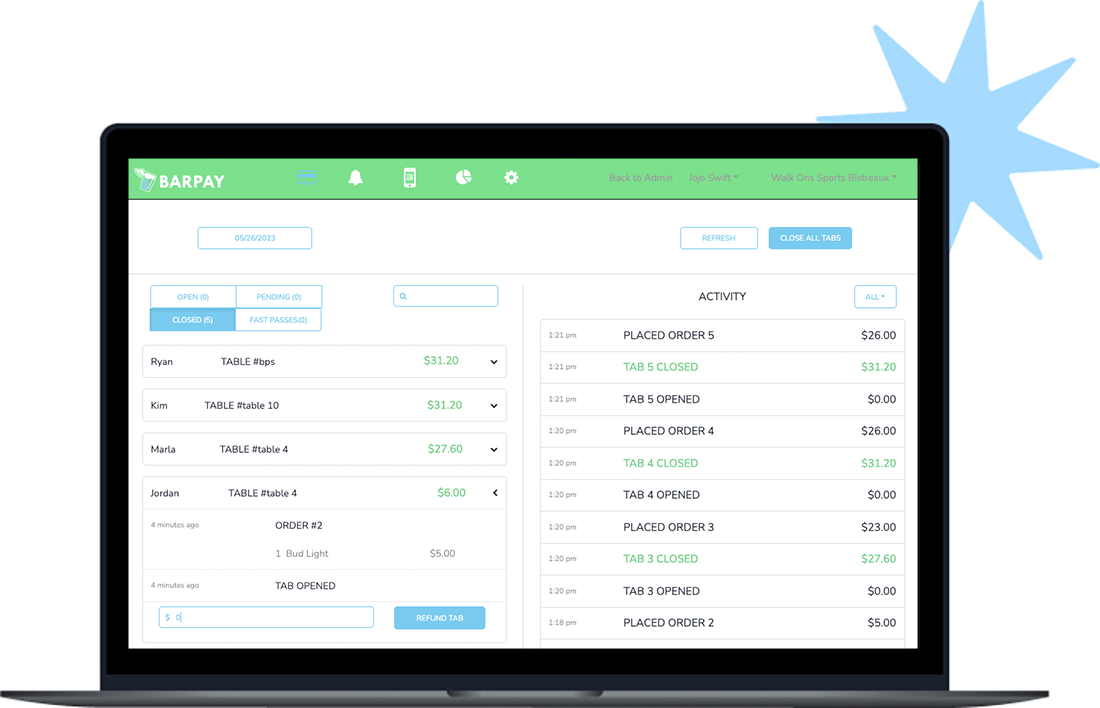 Plug and Play
If you need order tickers, Barpay's printers can be pre-configured to run off of WiFi. The printers come ready to go out of the box so all you need to do is give them power and you'll be up and running.
Best Venue Types for WiFi Setup